Your feet take you to amazing places
Be sure you treat them at the right place & at the right price
Free consultation & £10 off your initial treatment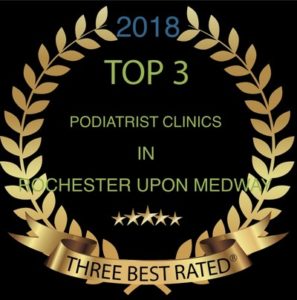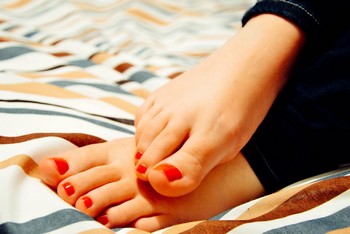 High quality podiatry & chiropody treatments from £44
Specialist biomechanical assessments from £80
Top of the range insoles/orthotics from £72
Expert nail surgery from £403
We are a multi-award winning clinic and a household name for the people of Kent, with clinics in both Rochester and Strood
KENT FOOT & ANKLE CLINIC – ROCHESTER
01634 540 053
KENT FOOT & ANKLE CLINIC – STROOD
01634 723 600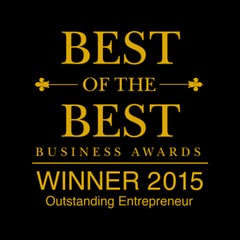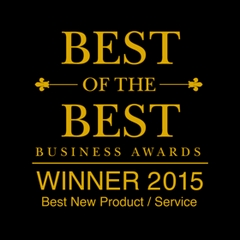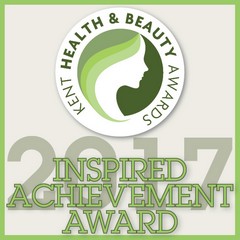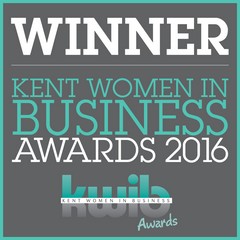 As a reputable, professional & honest clinic we are renowned for being a clinic for the whole family – adults, children, athletes & the elderly. Our podiatrists are all HCPC registered and their expertise is continually up to date with regular CPD training.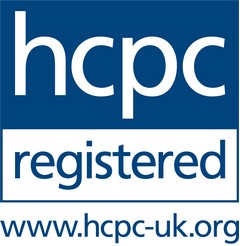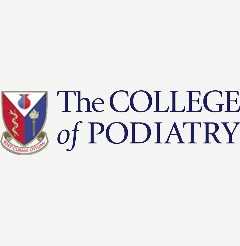 Read feedback from our clients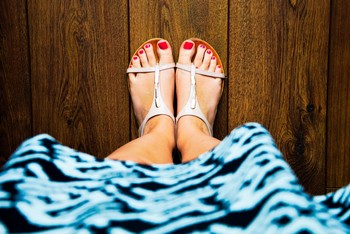 Recognised by most major health insurance providers
With over 22 years of experience to offer you and being members of the college of podiatry & the health & care professions (HCPC) we will provide you the best health care & treatment available. We are also recognised by most major health insurance providers.
Bring your feet back to life
Call our friendly reception team today and book a no obligation, free consultation with our friendly team.
If you decide to go ahead and have a treatment from us then we will give you £10 off.
Same day appointments available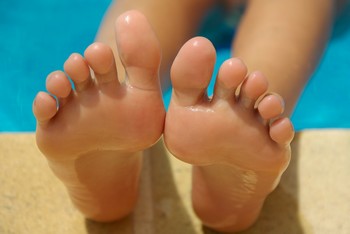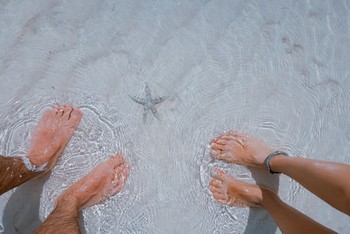 Rochester Branch
Kent Foot & Ankle Clinic
Fort Pitt House
New Road
Rochester
ME1 1DX
01634 540 053
Strood Branch
First Floor
113 High Street
Strood
Rochester
ME2 4TJ
01634 723 600
We are a multi award-winning podiatry & chiropody clinic offering quality treatments for lower limb and foot problems.
Podiatrists are healthcare professionals who are qualified to examine, diagnose and treat people with foot, ankle and lower limb problems. We treat a wide range of lower limb problems for all age groups from young children, to athletes, to the elderly. Why not arrange an appointment with the Podiatrist so that all the treatment options can be discussed.
STROOD BRANCH: 01634 723600
ROCHESTER BRANCH: 01634 540053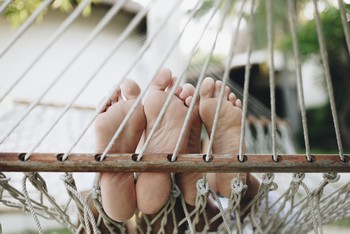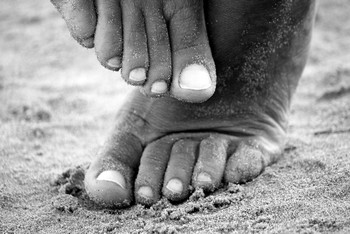 Podiatry / Chiropody
General chiropody or routine podiatry refers to common foot conditions treated by Podiatrists. It involves the treatment of hard skin and corns and thickened, in-growing or problematic toe nails. Specialist treatment is also available for all foot problems such as verrucae, chilblains, athletes foot, cracked heels and wounds. We also provide treatment for diabetes and for arthritis sufferers.
Creams, sprays, ointments, dressings and paddings may be applied at the end of your treatment. The treatment is usually up to 30 minutes long unless advised otherwise by your Podiatrist.
Verruca
The Human Papilloma Virus (HPV) that causes verrucae also causes other common warts, so we often refer to them as Plantar Warts. There are many types of HPV virus and likewise verrucae come in all shapes and sizes. They are usually contagious and caught in wet, communal area such as swimming pools, gyms and public changing room. They can be painful, though this is not usually the case.
It is recommended you see your Podiatrist before commencing with any home treatments.
Treatments available:
Cryosurgery – this is a proven and poplar treatment for verrucae using liquid nitrogen to freeze the infected area.
Caustics – we have a wide range of chemicals available including acid preparations.
Homeopathic – also available is an alternative approach using homeopathic remedies
Needling – we anaesthetise the whole foot and needle the verrucae. This activates the immune system and helps recognise the virus. Only one treatment is required. This treatment has the highest success rate compared to all other verrucae treatments.
Some important points to note:
Not all verrucae will respond to treatment
It is often the case that there is not a 'best treatment' and different treatments may have to be used.
In-growing toenails & nail surgery
In-growing toe nails can be a painful condition whereby the nail penetrates the skin surrounding the nail. The toe can become red, painful, swollen & infected. It is best to have them treated as soon as possible.
We can treat in-growing toe nails conservatively by short, intense treatments or we can remove a small section of the nail by performing a minor operation under a local anaesthetic and using phenolisation to perform a nail avulsion for long term resolution.
Initial consultation is 30 minutes, future appointments will be discussed by your Podiatrist on your initial visit.
Medical-Pedicure
We were the first in Kent to introduce the exclusive 'Medi-Pedi' and ours is performed with a difference.
Unlike the standard fluff and buff and short term results of a standard pedicure, the Medi-Pedi helps those who have skin and nail conditions to address as well as giving a flawless, manicured finish.
The Medi-Pedi means doing a complete foot, nail and skin analysis and client consultation before performing the service. Medi-Pedi's are much more clinical and medical advice is given and only the use of sterile instruments are used in conjunction with thorough record keeping.
The Medi-Pedi is performed by a medical professional and finishes with an appealing, aesthetic look.
This luxurious, pampering treatment starts with a herbal foot cleanse, followed by an exfoliating scrub and wrapping your feet in hot towels. A full and thorough podiatry treatment is performed to tidy the feet from all hard skin, corns and to get the nails in pristine condition. The skin is then sanded down with a professional, medical machine. A foot mask is then applied, and then hot, paraffin wax is layered on your feet and covered in electric booties. We then apply creams and sprays to your legs and feet making your skin feel amazing and look so wonderful too. Treatment winds down with a relaxing lower leg and foot massage finishing with an application of either A 100% toxic free nail polish or a choice of other brands such as Chanel (an extra massage for the gentlemen).
Fungal Infections
Fungal infections can affect the skin as well as the nails. It is often a source of embarrassment for many patients. The skin may be flaky, red, white, dry or moist and itchy. Nails may be, yellow, brown, white, crumbly, thickened or splitting.
Treatments for fungal infections are usually a combination of home treatments which involves utilising various creams, sprays and tinctures coupled with visiting your Podiatrist for routine appointments. Occasionally oral medication is required. It is important that the advice given is followed, and problems are discussed with your clinician.
The treatment of fungal infections is usually carried out in a general chiropody appointment. Your initial appointment will be approximately 30 minutes.
We can carry out a fungal nail analysis during your appointment and get a result in 5 minutes.
Biomechanics, Gait Analysis & Musculoskeletal Assessments
Podiatric biomechanics is a specialism concerned with foot function and locomotion. It encompasses foot development, and aims to preserve and/or restore the function of the foot and its associated structures.
The foot is an intricate and mechanically complex structure made up of 26 major bones, associated joints and soft tissue structures. The efficiency with which the foot functions when walking depends on the way in which these bones and joints move in relation to each other. Efficient and pain-free function also depends heavily on the foot's angle to the leg and to the ground. If things do not work well in any of these areas, painful problems may result.
Biomechanics refers to the analysis of the foot and leg function and the diagnosis of any functional problems or abnormalities. Many aches or pains in joints, muscles, tendons or lower back can be attributed to your "biomechanics". Rarely do we find that our left or right sides are symmetrical. This is equally so for our feet and legs. Additionally many of us have mild deformities – perhaps a misaligned pelvis or bowed leg.
The Result?
When we stand, walk or run our body has to cope with and compensate for these anomalies. It is these structures such as muscles, joints, ligaments and tendons under undue strain as they begin functioning in an abnormal or compromised manner. Over time the structures become inflamed or injured.
You can opt to have an Infra-Red Computerised Visual Gait Analysis where we use our Optogait System used my Mo Farah and many other athletes. This must be booked in advance.
Insoles & Orthotics
The most common treatment for biomechanical problems is the use of special shoe inserts known as Orthotics or orthoses.
What do orthotics do?
Orthotics reposition the foot structure to achieve optimum skeletal balance, thereby reducing the stress and pain on the joints that are causing the discomfort. They do this by controlling joint movement, and by altering some angles to prevent excessive motion. This redistribution is important and one result from this is often less fatigue when walking, pain relief to the feet ankles and knees. Quite simply they help your feet work more efficiently. They sometimes have a positive benefit on the hip, knees and back as well.
Many orthotics look like arch supports, but they are not intended to support the arch. Orthotics are angled individually to control the heel and forefoot, and to prevent excessive motion. There are many different types of orthotics. The type that is used depends on the activity in which the patient is involved, the shoes they want to wear, and the underlying foot problem. As each patient has different needs, our range of insoles/orthotics can vary and so does the price. If your need is quite specific, you may require a casted/bespoke pair of orthotics.
Custom made orthotics are specifically made to suit your needs and can be prescribed by using specific measurements or may be made from a cast of your feet. We use a 3D structure scanner to take accurate impressions of your feet.  We use the best lab around and the quality speaks for itself. We also issue prefabricated insoles for patients who require them. Indeed, these prefabricated simple insoles may assist the not-so-active too, who can benefit from supportive and soothing padding to help slow the formation of bunions, corns & callus or reduce the pain of swollen joints, clawed toes and sole and heel problems.
We also offer the latest 3D printed orthotics.
Lacuna method treatment
Have you got a fungal nail that does not go away?
The Lacuna method may be able to help you.
It is an anti-fungal treatment that allows anti-fungal medicament to get to the source of the problem via tiny holes that are drilled through the nail called fenestration. This is not a short term fix but will allow a healthy nail to form.
Toenail reconstruction
Toe Nail Reconstruction helps to disguise discoloured and unsightly toe nails. This treatment cosmetically treats fungal nail infections and replaces and reconstructs damaged and broken toe nails.
If you are embarrassed to take your shoes off, don't suffer in silence and visit our cosmetic podiatrist. We can instantly improve the look of your nails in one appointment. The semi-permanent prosthetic nail acts like your own nail and can be painted too. As well as the nail being reconstructed you get the added benefit of the anti-fungal agents fighting fungal infection too.
Acupuncture
Acupuncture is a very old therapy technique. Our acupuncture techniques are known as Western or Medical acupuncture and are used for pain relief only. Needles are inserted at individually determined points of the body. We use only high quality, disposable sterile needles.
A full assessment will be given and it is important that you give the Podiatrist a full medical history to ensure that acupuncture is a suitable treatment for you.
Acupuncture has shown to greatly benefit short term pain relief. Conditions that respond well to Podiatric Acupuncture are:
Leg – Plantar fasciitis, Heel Pain, First Metatarsal Pain, Metatarsalgia, Mortons Neuroma, Digital Neuritis.
Feet – Achilles Tendonitis, Acute and Chronic Ankle Pain, Ankle and Knee Instability, Shin Splints, Tibialis Muscle Syndromes, Restless Leg Syndrome, Intermittent Claudication, Cramps.
Other – Scar Pain, Arthritis, Aching Feet With No Other Symptoms, Post Fracture Pain.
Soft tissue & joint mobilisation of the foot & ankle
Manual therapy helps with rehabilitation of the foot and ankle. It does this by using skilled hand movement to help improve tissue extensibility, increase range of motion, mobilise or manipulate soft tissues and joints, induce relaxation, change muscle function, modulate pain and reduce soft tissue swelling, inflammation or movement restriction. It also has an application purpose within acute and chronic post injury phases of recovery. Additionally it can be applied to injuries long past where structures have retained inhibited range of motion.
We also provide Neuro Specific Foot Mobilisation Therapy. This is a highly effective and specialised treatment method, where only few Podiatrists have completed additional training globally. The practice involves assessing and treating joints and muscles, which helps to determine areas of restriction in your foot and ankle using techniques enhancing the Ruffini Corpuscle mechano-receptors which activate the afferent neurones for greater stimuli and results.
Marigold flower therapy
Marigold Therapy is a complementary, natural therapy used by specially trained Podiatrists in the treatment of many foot conditions. It involves the application of plant-based medication, in the form of pastes, tinctures, oils, creams and ointments. It is a completely safe, pain free treatment and has been extensively researched and proven to be an effective form of treatment. Marigold Therapy will usually be recommended by your Podiatrist if they feel that you would benefit. It is used in conjunction with other treatments to achieve the best possible outcome.
This treatment can be used to treat many conditions, including:
Corns and Callus
Ulcers & Wounds
Eczema
Athletes Foot
Verruca
Painful Bunions
Fungal infections
Sprains & Strains
Diabetes & foot health
Diabetes is directly linked with profound changes to your feet. The circulation to and around your feet can deteriorate meaning you are more susceptible to infection, less likely to heal quickly and your skin quality reduces meaning it is easier to damage. The sense of feeling in your feet can also reduce so that it is possible to damage your feet and not know about it.
It is important we monitor your feet regularly so that we can detect these changes early on.
You can see how even a seemingly simple problem like corns, callus or toenail cutting could cause much bigger problems under these circumstances and if left untreated the skin can breakdown underneath the hard skin causing ulcers.
An insole issued by your Podiatrist can also relieve high pressure points in the heel and ball of the foot and distribute foot pressure more evenly.
We provide diabetic foot checks which will show us the condition your feet are in and whether you or your doctor needs to be made aware of any changes. Annual check-ups are advisable. We will check your pulses, skin, nails, joints, skin sensation and let you know if you require any treatment. We will also let your doctor (G.P.) know of the results to ensure that all your records for diabetes are kept together.
Arthritis & foot health
The foot is a complex and hard-working structure that can quite often be affected by arthritis and related problems. Arthritis can cause your feet to become painful or unusually shaped.
Different areas of your feet can be affected by different arthritic conditions:
Ankles and heels
valgus heel
plantar fasciitis
Arches
changes in the structure
strain in muscles or tendons
Ball of the foot
corns and calluses
bursae
neuroma
rheumatoid nodules
Toes
You may find it difficult to find shoes that fit well if you have:
permanently swollen feet
very narrow, long or broad feet
hammer toes
bunions
You may need insoles in your shoes for a number of reasons:
to pad out the shoe of your smaller foot if you have one foot bigger than the other
to support the arch of your foot
to help arthritis in the joint across the middle of your foot (the midtarsal joint).
Children & foot health
Here at Kent Foot & Ankle Clinic we treat all types of foot problems that children may have.
Common problems include: verrucae, in-growing toe nails, in-toeing/ pigeon toes, tripping over, flat feet, rolling in, congenital deformities and many more.
We have a friendly environment where all of our younger patients feel relaxed and at ease.
Children must be accompanied by an adult who can give consent for treatment.
To contact our friendly team please call:
STROOD BRANCH: 01634 723600 or
ROCHESTER BRANCH: 01634 540053