Diabetes & Foot Health
Diabetes is directly linked with profound changes to your feet. The circulation to and around your feet can deteriorate meaning you are more susceptible to infection, less likely to heal quickly and your skin quality reduces meaning it is easier to damage. The sense of feeling in your feet can also reduce so that it is possible to damage your feet and not know about it.
It is important we monitor your feet regularly so that we can detect these changes early on.
You can see how even a seemingly simple problem like corns, callus or toenail cutting could cause much bigger problems under these circumstances and if left untreated the skin can breakdown underneath the hard skin causing ulcers.
An insole issued by your Podiatrist can also relieve high pressure points in the heel and ball of the foot and distribute foot pressure more evenly.
We provide diabetic foot checks which will show us the condition your feet are in and whether you or your doctor needs to be made aware of any changes. Annual check-ups are advisable. We will check your pulses, skin, nails, joints, skin sensation and let you know if you require any treatment. We will also let your doctor (G.P.) know of the results to ensure that all your records for diabetes are kept together.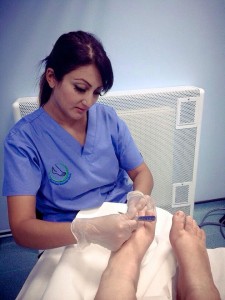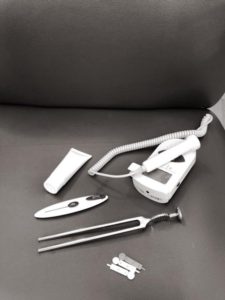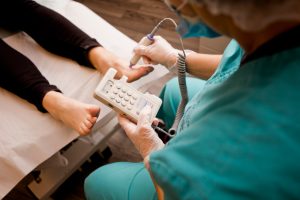 Kent Foot & Ankle Clinic Cancellation Policy
Patients will be charged in full for any appointment missed, cancelled or rescheduled without giving 24 hour notice.